8 Weeks to Wellness

Make 2016 Your Year for Wellness!
8 Weeks to Wellness® will change the face of healthcare in America by taking the focus off of sickness care and placing it on wellness care.
8 Weeks to Wellness® will optimize what you think about, how you eat and supplement, and how you exercise and care for your body through a specific, comprehensive 8-week program that focuses on 5 main components: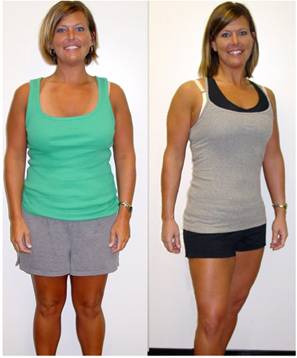 Chiropractic Care
Nutrition Counseling & Meal Plan
Exercise & Training
Massage Therapy
Meditation
These 5 components work together to maximize results, and are the core of the program. The transformation you will feel inside and out will be incredible.

Join us for a free informational seminar. Contact us to reserve your seat at our next session. Or, schedule a consultation with Dr. Baumgardner or Dr. Jarvis, who can give you all the info you will need.
Frequently Asked Questions for 8 Weeks to Wellness®
1) What is the cost of the program?
A. We would be happy to check your health insurance to see if they would cover any part of the program. We have affordable payment plans. We also provide receipts for flex spending and health spending accounts.
2) Do I have to take supplements?
A. The only supplements that are required are part of your program price and are contained in a protein shake that provides you with your entire daily vitamins and an EPA DHA omega fatty acid.
3) How much of my time will be committed to being there
A. We have very flexible hours for people with busy schedules and we can tailor the program around your schedule. You should anticipate committing approximately 4 hours a week to your program in the office.
4) Do we have to do the chiropractic portion?
A. The program was designed by chiropractors and it is the backbone of it. We don't omit any part of the program because in order to see optimum results we have found every aspect is very important. We will provide you with an education on chiropractic before giving you any care so you will understand the benefits and feel comfortable with everything we do.
5) Will my insurance cover a larger portion if I am overweight?
A. Your insurance coverage will not change merely because of your state of health.
6) Does the price include my meals?
A. It includes meal plans, easy recipes and nutritional logs but the actual food needed is simple items found in your local grocery store.
7) When can I start?
A. The orientation session is required to participate in our program and it's for your benefit so that you can truly grasp the concept and do your very best. The program will then start approximately 7 - 10 days later giving you enough time to have your blood work, measurements and initial exam completed. Please call the office to confirm the date and time.
8) Can I speak to other people who have finished the program?
A. Yes we can provide you with testimonials and emails of patients that have previously had success with our program.